We may earn money or products from the companies mentioned in this post.
I am so excited to give my review here of the Lady Boss Blogger – How To Grow Your Christian Blog Course.
After beginning my blog about two years ago, I was recently looking for a course that would help me fill in the pieces that I had either neglected or had not fully learned.
I wanted a course that would allow me to refresh my memory on the basics of maintaining my blog while continuing to grow it. I was surprised to find out that this course had exactly what I had been looking for. All with the element of building a Christian Blog throughout.
Having taken courses before and have learned over the past 10 years about SEO (search engine optimization), there were still a couple of details I had overlooked and never took the time to really learn or how to properly implement.
Then I came across the Lady Boss Blogger – Grow Your Christian Blog Course. It seemed perfect as I was looking to grow my blog which is predominately Christian. And after the past week where Facebook, Instagram, & other platforms went down, I am convinced that I needed to learn some alternative ways to keep in contact with my readers.
One of the aspects of the course that I was interested in, was how to grow an email list. I know that I have always heard about how important that list would be, but when those other social platforms went down, I started to really think about just how important that was.
Let's say Facebook and Instagram go down permanently, and I have no email list. My ability to reach or interact with my followers would disappear overnight. That would be very disappointing at the very least!
So, I am so blessed and thankful that I found this course and it covers other things I need to know about how to build and maintain an email list and making my Pinterest presence more professional to use as alternate traffic and communication sources.
More Subscribers
In the Grow Your Christian Blog Course there is a whole section on growing your subscriber list. It is a step-by-step guide on where to begin and how to grow a consistent and dedicated email list.
It goes into detail on how to do the following…
Set Up Your Email List.
Several ways to encourage new subscribers.
An email strategy that will be successful for the future of your blog.
I was impressed at the detail on how to first get readers/subscribers, and then how to keep those subscribers returning to your blog.
Email frequency, setting up email automation, and a successful sequence are also covered in a lot of detail.
It really offers a good foundation for creating, building, and maintaining an email list that will keep you connected with those who want to continue to benefit from your message and maintain communication with you.
What About Pinterest?
Although Pinterest has been around for a while now, it is still fairly new to me. Up to now, I had never moved beyond creating an account and pinning a few pins. With no real or successful strategy in mind, I was really just using it without a purposeful or beneficial plan.
The Lady Boss Blogger – How To Grow Your Christian Blog Course, really helped to clarify what I needed to do in order to really utilize Pinterest for my blog.
It goes into depth on how to optimize your profile, create boards, and design effective pins that people will want to click on and share.
With a walk-through and step-by-step guide with pictures, I was able to get my Pinterest account, boards, and pins optimized and looking more professional.
I am now receiving traffic from Pinterest daily – something that was just not happening before. I have found that I really enjoy pinning and watching the traffic come from there.
Some of the points and training for Pinterest this course covers are
Learning the Pinterest algorithm and how to work with it
account setup
account cleanup
Optimization of your Pinterest account
ways to rank higher
what makes Pinterest so powerful
finding and joining group boards
creating pins that will go viral
using video in your pins
why and how to create story pins
automating your pins
I really like how the course has all the links to resources and picture guides to help you learn the process. There is also a complete guide on how to monetize your blog. How to make money blogging and how to find affiliate offers that will compliment your blog and mission.
After I put into place some of the Pinterest training above, I saw results within the first week!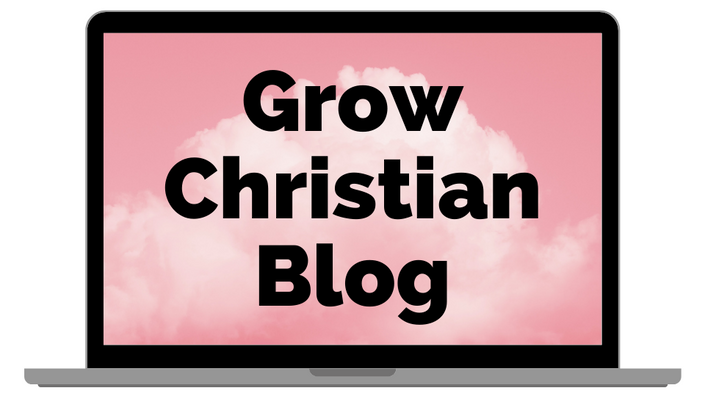 Bonuses!
There are also 8 bonus pieces of training to really help you perfect and transform your email marketing, building, and improve your overall Pinterest skills.
I am still going through these and am amazed at the amount of training that is offered. This course is definitely worth the investment and will save so much time off a blogger's learning curve.
What I Didn't Like
Although this course was packed full of useful training, I myself prefer some video training. I know we all learn differently and this course does offer picture instructions.
But, if you are one who prefers video training, this may not be for you.
Final Thoughts On LadyBossBlogger – Grow Your Christian Blog Course
An email list, especially these days, is so important! And this course really teaches the basics and beyond of building and maintaining one. It is also one of the best basic training I've seen on learning about and using Pinterest to promote your blog's content.
As bloggers, diversifying the way we share our content is becoming increasingly more necessary. This course offers easy options.
If you are thinking about learning how to grow your Christian Blog, this course offers a great foundation of education to begin to grow your blog today. In my opinion, it is definitely worth the small investment of $97. This is a great price, but I also have a discount code. 😎
I really like the idea that you have lifetime access to the training so that you can go through it at your own pace. And revisit it in the future if need be!
Click the link below to get it and don't forget the promo code!
You Can Get The LadyBossBlogger – Grow Your Christian Blog Course Here
20% off promo code: wellwithjoy